Diamond encrusted $31,000 BlackBerry Q10 is limited to 25 units
22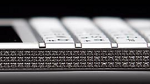 Earlier this month we showed you a
BlackBerry Q10
that was dipped in 24K gold and priced at $2500
. Outside of the pricey finish, nothing inside the phone had changed from the regular version of the handset. While some might consider spending that kind of money on a smartphone to be a form of conspicuous consumption, there are buyers for this sort of extravagance. In fact, there is another version of the QWERTY equipped BlackBerry Q10 that is
priced at $31,000
.
Made of 18K white gold and covered with more than 700 VVS1 diamonds that add up to 4.7 carats,
only 25 units
of this diamond encrusted BlackBerry Q10 will be made by Amosu. Each phone comes with an alligator case available in the color of your choice. You can also have your name or company logo printed on the back, or have the back made with crocodile skin.
If the Amosu name sounds familiar, well, it should. As far back as 2008, we told you about
the limited edition BlackBerry Pearl that they loaded up with 900 diamonds
. Two years ago they blinged out the
BlackBerry Bold 9780
with 1400 diamonds in an 18 carat black gold setting and called it the Amosu Black Diamond BlackBerry, priced back then at $26,000. They have also
added diamonds and gold to the Samsung Galaxy S III
and
the Apple iPad
.
These aren't the kind of smartphones that you buy to use on an everyday basis. Instead of starting conversations on them, they are more of a conversation piece themselves.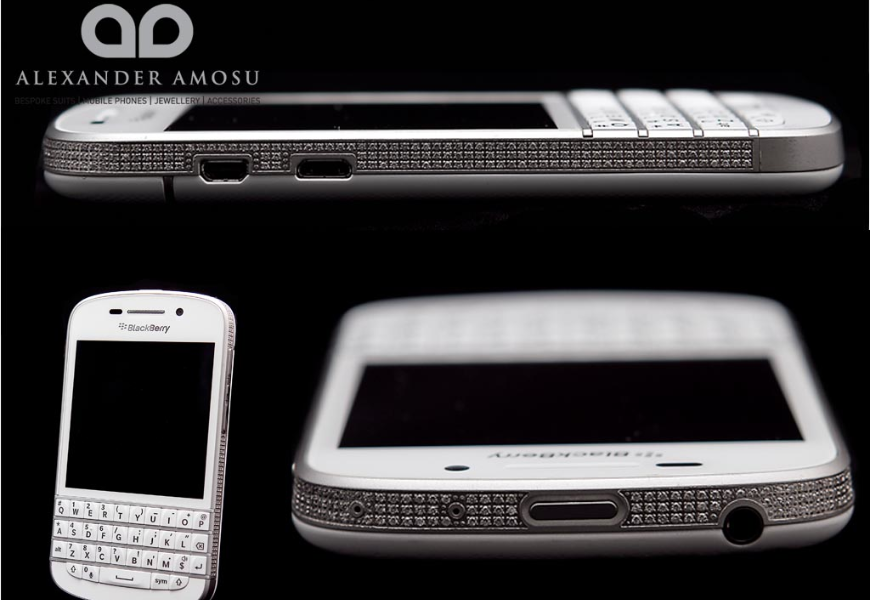 The $31,000 diamond encrusted BlackBerry Q10
source:
Amosu
,
N4BB
via
Crackberry