Deutsche Telekom still wants out of U.S. market
20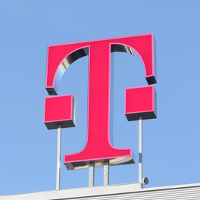 Deutsche Telekom wants out of the U.S. market. A report released on Tuesday says that the German telecommunications firm sees T-Mobile's profits limited by its fourth place ranking in the U.S. market. With 67% of T-Mobile's stock, whatever Deutsche Telekom does with the block will determine what happens to T-Mobile in the states. And while T-Mobile has been the most innovative carrier in the U.S over the last year, adding over 2 million new postpaid subscribers in the last half of 2013, Deutsche Telekom would rather use the proceeds from a sale to improve its German pipeline, and expand in East Europe.
Tim Hoettges, Deutsche Telekom's CEO, is concerned that T-Mobile could be embarking on the same trip it went on in 2011, when AT&T offered $39 billion to buy the carrier. But the Justice Department's refusal to let the deal slide through led AT&T to withdraw its bid, f
orcing it
to pay T-Mobile $3 billion and turn over some strategic spectrum to the mobile operator
.
This time, to make sure that there are no surprises, Sprint Chairman Masayoshi Son, and CEO Dan Hesse, paid an
advance visit to the FCC
and the
Justice Department,
and both regulators were wary about the combination of the nation's third and fourth largest carriers. Son and Hesse have retreated and will decide soon on whether to forge ahead with the deal, or give up. Son has said that Sprint cannot afford to include a huge break-up fee in the deal. Deutsche Telekom's Hoettges says that the risk of regulators putting the kibosh on the deal is high enough to warrant a huge break-up fee to compensate Deutsche Telekom for the time it will be spending on the transaction. Son doesn't want a break-up fee to be any higher than $3 billion.
Should Deutsche Telekom be in a rush to get rid of T-Mobile, considering that the carrier has been the driving force for change in an industry that desperately needs it? As one telecom banker puts it, "
The U.S. is not a logical place to be for them and they will need more capex (capital expenditures) to be relevant there.
" On the other hand, T-Mobile is currently growing faster than Deutsche Telekom's European businesses.
It should be interesting to see what SoftBank and Sprint decide to do, and whether or not another player, like Dish Network, makes a play for T-Mobile.
source:
Reuters