Deutsche Telekom is asked by German and U.S. lawmakers to make sure T-Mobile treats its workers right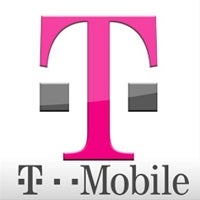 Stockholders in German telecommunications company Deutsche Telekom are demanding that the company monitor working conditions of U.S. carrier T-Mobile. Joining the investors are lawmakers in Berlin and Washington. Deutsche Telekom owns a majority stake in T-Mobile, and the government in Germany owns 30% of the country's huge Telecom giant.
Pension fund manager APG Asset Management, which owns .15% of Deutsche Telekom stock, is considering selling its holdings in the company based on what it hears about the treatment of T-Mobile's workers. Deutsche Telekom's fourth largest holder with 1.5% of the stock, Norges Bank Investment Management, also is concerned about the way T-Mobile is treating its employees.
Back in March, a National Labor Relations Board judge ruled against the U.S. carrier, stating that some of T-Mobile's policies were illegal. Those policies included preventing employees from discussing their salaries with each other, stopping employees from talking to the media about conditions at work, and preventing co-workers from supplying evidence to help other co-workers facing disciplinary hearings. The judge ruled that 11 practices followed by T-Mobile were illegal, but the carrier is appealing only two of the rulings.
The NLRB ruled against T-Mobile in August relating to other practices found to be illegal. The Communication Workers of America (CWA) has also kept a file revealing situations where T-Mobile's call-center staff were not treated like they should have been. The files reportedly reveal times when workers were yelled at by bosses, pregnant workers were prevented from taking bathroom breaks, and those with low-sales numbers were forced to wear a "dunce" hat. Deutsche Telekom referred to these as "isolated incidents," but the turnover rate at certain T-Mobile call centers has run as high as 74%, twice the national average.
Verdi, a trade union in Germany, has collected 50,000 signatures for an online petition on the German parliament website that calls for the German finance ministry to check out T-Mobile's working conditions. And last November, 25 members of the U.S. Congress penned a letter to German Chancellor Angela Merkel demanding that she speak to Deutsche Telekom. They wrote, "We respectfully request action by your government as a significant shareholder to call on Deutsche Telekom and T-Mobile to fully respect workers' rights in the U.S."
With
T-Mobile continuing to add expand its LTE footprint in the U.S.
, it has greatly improved its reputation over the last three years. Now, investors and lawmakers in two countries are hoping that this extends to conditions inside the company as well. For its part, T-Mobile says that its 45,000 employees are not mistreated.
source:
Reuters