T-Mobile says that it added more than 8 million net new customers in 2015
14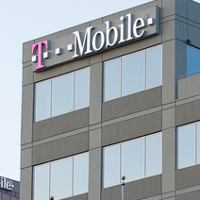 T-Mobile released preliminary figures for its fourth quarter and full year 2015 which revealed that the carrier continues to add new customers. For the fourth quarter of 2015, T-Mobile added
2.1
million net new users during a period where the company heavily promoted its controversial Binge On feature. With Binge On, subscribers get to watch video streams from certain providers without it counting against their data allowance. There
has been some talk that T-Mobile is throttling the data speed of all HTML5 video
received by its customers, which violates Net Neutrality regulations.
Off the 2.1 million net new users added during the fourth quarter,
1.3
million were net new postpaid additions. 917,000 were added to the net new branded postpaid phone rolls while 469,000 net new users were added to the list of branded prepaid customers. For the quarter, branded postpaid phone churn dropped by 27 basis points year-over-year to 1.47%.
For the year, T-Mobile added 8.3 million net customers. For the last two years, the carrier has been obtaining new subscribers at the rate of 23,000 a day. During 2015, the nation's third largest carrier added 4.5 million net new branded postpaid users. 3.5 million of them were net new postpaid phone users. T-Moble also added 1.3 million net new branded prepaid customers during 2015.
T-Mobile now has 63 million customers after a year that saw it extend its streak to 11 straight quarters with at least 1 million net new customers. It currently has a three quarter streak of adding more than 2 million net new users. With a doubling of its LTE footprint in 2015, the mobile operator now covers 304 million POPs with its 4G LTE signal. Its low frequency (700MHz) Extended Range LTE now covers over 185 million Americans in over 300 markets. Signals from low frequency spectrum travel farther and penetrate buildings better.
"In 2015 we again saw 8.3 million customers come to T-Mobile, and 2.1 million in Q4 - marking 11 consecutive quarters of over 1 million net adds and 3 quarters in a row with more than 2 million total nets for the Un-carrier. That means we added 23,000 customers per day, every day for the last two years, so trust me when I say we have no plans to stop disrupting the status quo in wireless!"-John Legere, president and CEO, T-Mobile"
T-Mobile will release its official Q4 and full 2015 results next month.
source: T-Mobile