Dell abandons Android tablets in push towards Windows hybrids
25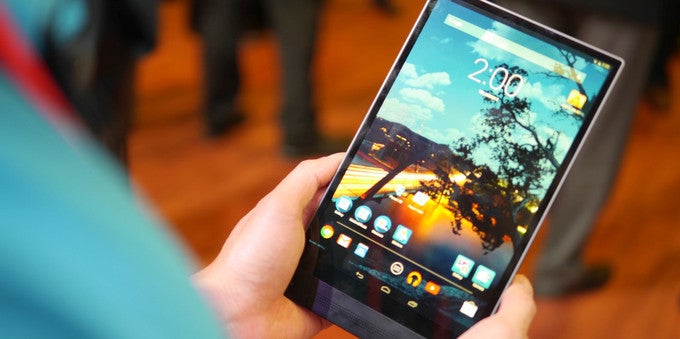 Dell, a company that previously launched a glut of Android slabs, no longer feels inclined to ship tablets running Google's famed firmware. Citing a shift in interest towards hybrid tablets
such as those found throughout its XPS range
, Dell's future endeavors in this field will encircle Microsoft's Windows operating system. The company will continue to support Android-powered Venue products up to the expiration date of their warranties, but no further OS upgrades will be on the table.
The tablet market has shifted significantly since the launch of the
original iPad
in 2010.
Sales have slowed considerably
, which may—at least in part—be attributed to the fact that they run on iOS and Android. While the Big Two mobile operating systems are deemed useful to smartphones, they haven't brought enough to legitimize ordinary tablets as true 'post-PC' devices. As such, the Microsoft Surface is now the poster child of a new wave of 2-in-1 devices: slates powered like notebooks that can plausibly replace a laptop or standard home desktop. Several others big names have also jumped on the bandwagon, and Dell now wants to concentrate its efforts within this particular niche.
In an email to
PCWorld
, Dell outlined its belief that the 2-in-1 market is the more in-demand due to its obvious advantages over the standard tablet. As aforementioned, support will still be offered to those rocking Venue series products running Android. But Dell's days as an Android tablet maker, it seems, are done:
We are seeing 2-in-1s rising in popularity since they provide a more optimal blend of PC capabilities with tablet mobility . . . For customers who own Android-based Venue products, Dell will continue to support currently active warranty and service contracts until they expire, but we will not be pushing out future OS upgrades.
There hasn't been much activity from Dell on the Android front in recent times, so the writing was perhaps already on the wall. With that said, the company did churn out some gems in this regard.
The Venue 8 7000
, for example, will long be remembered as one of the best pound-for-pound tablets of its time thanks to powerful innards and a glorious 8.4-inch 1600 x 2560 x 1600 OLED display.
Do you see 2-in-1 devices as the more favorable option as the power struggle heats up in the tablet space? Be sure to share your comments with us below.