Forrester Research: Tablet sales continue to slump
11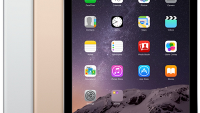 There are a few reasons why tablet sales continue to fade. A new study from Forrester Research has enough blame to go around. As smartphone manufacturers continue to turn out more and more phablets, this has a negative effect on tablet sales. Forrester says that its survey has discovered that 41% of global information workers are using a smartphone with a screen larger than 5-inches. 11% of those surveyed told Forrester that their primary tablet is actually a phablet.
There is statistical evidence that the increasing saturation of phablets is playing a big part in the decline of tablet sales. No sooner did Samsung launch the
Samsung Galaxy Note 4
last year, than the manufacturer's market share of tablet sales dropped by 5 percentage points. The launch of the 5.5-inch
Apple iPhone 6 Plus
took place just as Apple iPad sales declined. During last year's calendar fourth quarter, iPad sales dropped 18% year-over-year. Apple-connected analyst
Ming-Ching Kuo expects iPad shipments to decline 30% this year
, and other analysts expect other tablet manufacturers to show declines this year as well.
The only good news for tablet manufacturers is that these slates have increasingly become an important must-have device for the enterprise. More than half of employees questioned by Forrester say that they use tablets for work at least once a week. And if their company does not provide them with one, these workers are willing to use their own slate in the workplace. As it stands, 29% of companies do provide tablets to their employees.
Unlike smartphones, where new features and higher specs drive demand for upgrades every two years, tablets don't have the same rate of innovation. This makes it hard to get consumers to buy a new tablet when the one that they already own will do fine.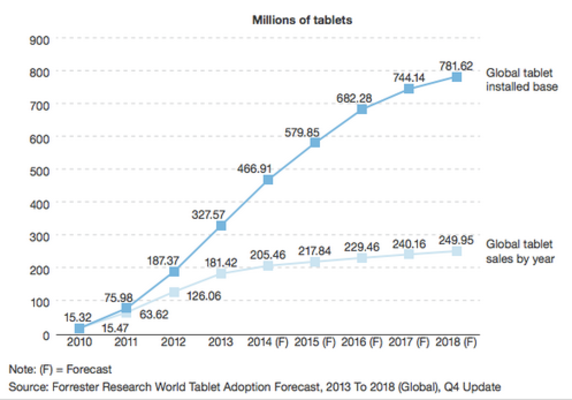 Tablet sales level off as the device penetrates more and more markets
source:
TechCrunch