Deal: Bose QuietComfort 25 headphones on sale for 40% off, you save $120
5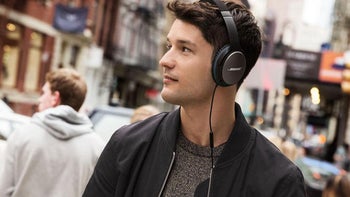 Among the best audio companies in the United States,
Bose's portfolio
contains quite a few high-quality headphones. More importantly, the company's headphones are prices are pretty balanced, so they're a pretty good alternative to high-tier products.
For example, the
Bose QuietComfort 25
headphones aimed at Android users cost around $300. However, Newegg is running a sale on Bose's headphones, so customers can buy a pair for just $180.
The same pair of headphones is available for iOS users, but the discount is much smaller: $60. Still, if you're using an iPhone, you can get the Bose QuiteComfort 25 for just $240.
Here is what you get in the box: QuietComfort 25 headphones, 56" QC 25 inline remote and microphone cable, airline adapter, carrying case, and AAA battery.
In case you're taking this into consideration, you should hurry since these deals tend to end fast. Even if Newegg says the promotion ends in a week from now, these headphones might be sold out by the end of the day.