DO NOT download Super Mario Run beta for Android from anywhere other than Google Play
13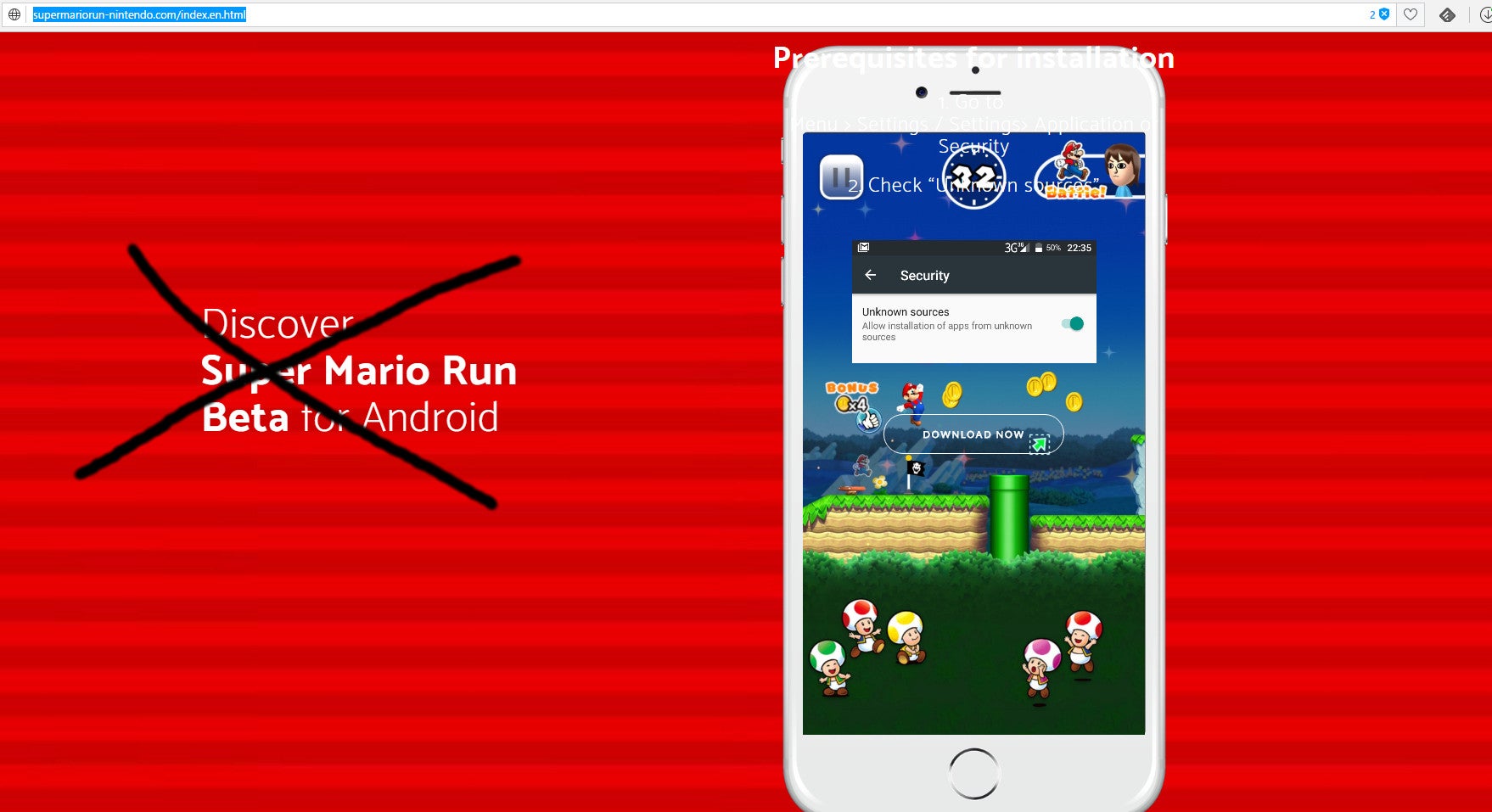 Yes, Super Mario Run will eventually make its debut on Android, but that won't happen this year. Having finished with the
iOS launch of Super Mario Run
, Nintendo is now focusing most of its resources on bringing the game into the hands of Android fans.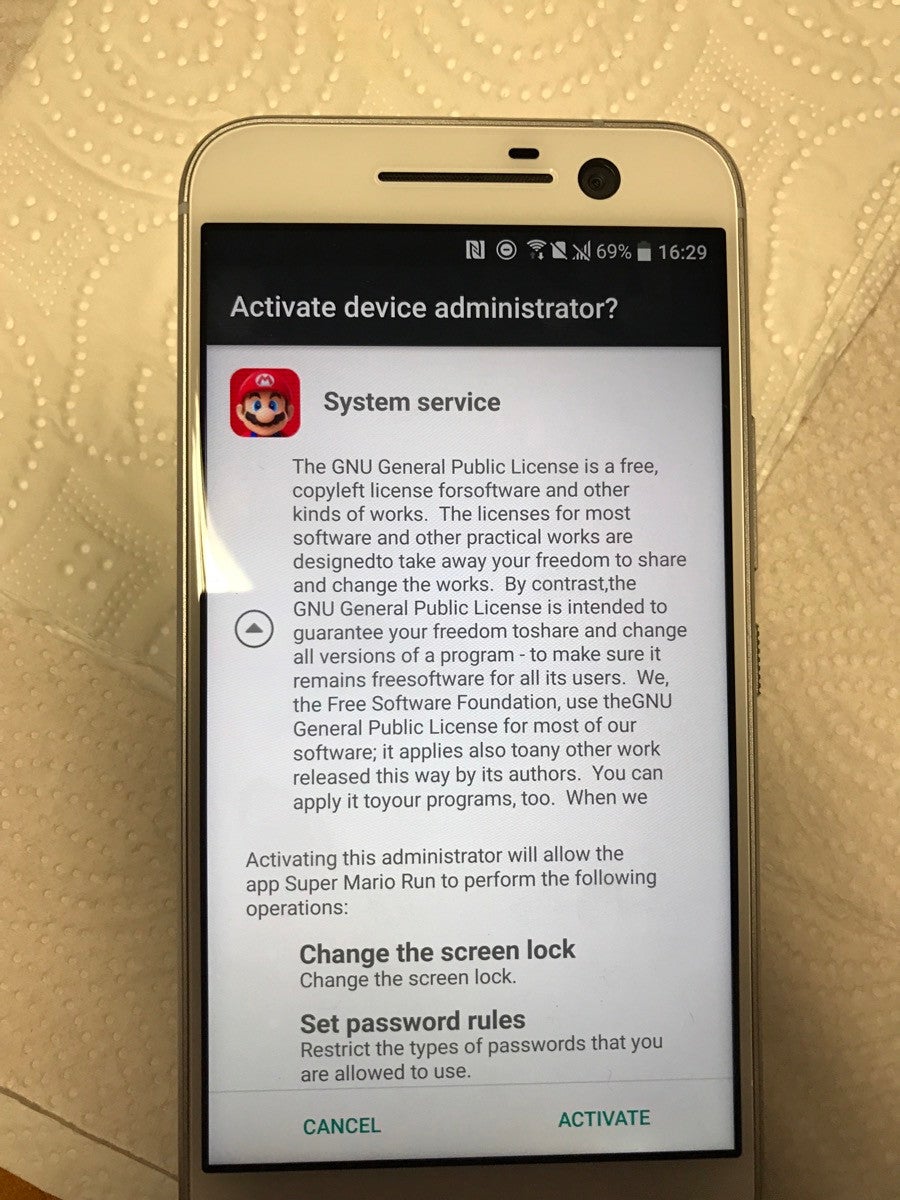 Permissions requested by a fake Super Mario Run app
In fact,
Nintendo has already listed Super Mario Run
in the Google Play store, so those anxious to get their hands on the game can now pre-register to be notified when it's released.
However, this doesn't mean that you will be able to play the game before its official launch. If a beta program has already been kicked off, only a small number of Android users will be selected, and everything will happen through Google Play.
It has come to our attention that various websites are trying to convince Android users to download a supposedly
Super Mario Run
beta build on their phones. Some of these websites look pretty convincing and probably managed to trick many visitors into downloading an APK that most likely contains malware.
Be very careful and avoid downloading any Super Mario Run APKs that some websites are now distributing, as they are just hoaxes. If a beta program is indeed available for
Super Mario Run for Android
, it will only be available through Google Play, so there's absolutely no reason for Nintendo to release any external APKs.