CyanogenMod7 arrives on the Amazon Kindle Fire
6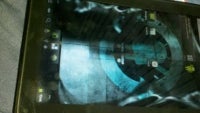 The Amazon Kindle Fire seems to be one of the most successful tablet launches other than the iPad in recent months. As more and more people are getting the Kindle Fire in a gift bag, and many choose the 7-incher as their main tablet, the need for more modifications to the Android experience on the Fire grows.
CyanogenMod 7
is probably the most popular solution for that and the ROM has already been released with all major bugs fixed.
JackpotClavin of XDA Developers has released the first pictures of a functional CyanogenMod version on the tablet. The touchscreen is operational and so is Wi-Fi, and some of the users who have tested it say that the UI works smoother and faster than the one Amazon has preloaded. The biggest advantage of having the ROM however is access to the full
Android Market
. There is a tradeoff, though - once you flash the ROM, there's no documented way of going back to Amazon's skin. Amazon Instant Video also stops working on a rooted device.
If all of that is a risk you're willing to take, head freely to the source link below. The rest might do better to just wait a little more for a more mature version of the ROM.