CyanogenMod loses website in 'net drama (Updated with resolution)
27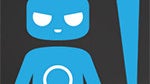 CyanogenMod, the team that has produced the most popular custom ROMs for Android devices (with unique installs counted
in the millions
) has found itself wrapped up in a bit of internet drama that, for the time being, is forcing them to move their website from cyanogenmod.com to cyanogenmod.org. This revelation comes from the official CyanogenMod blog (now relocated to the new domain), and comes as a surprise considering how stable and drama-free CM has been during its long run as the top custom ROM team.
According to the blog
this happened when the team discovered that the owner of their web domain had been impersonating one of the lead members of the CM team
, even striking financial deals with some websites "on behalf of" CM. The team asked for the domain to be transferred over to them and they were told to cough up $10,000 for it. The CM team says they have neither the money nor the inclination to pay such a ransom, and is currently working to take over control of their domain through ICANN, but it's unclear if that will succeed, and how long it will take.
Due to the dispute CyanogenMod has currently lost control of their original .com domain, as well as their Google Apps for Business account, so they have set up a temporary email contact on the new .org domain. Obviously there are always two sides to a disagreement, but from the information that has been released
it's hard not to feel like a longstanding role model in Android development community is getting the short end of the stick right now.
If you are a CM user (or just want to show some support) you can hit up the source link to get to the new domain.
Edit: CyanogenMod has updated us with news for the better; the person in question (possibly due to the unflattering publicity that resulted from this fiasco) has agreed to turn over the domain back to its rightful owners. That said, cyanogenmod.org is apparently going to remain the official site, with cyanogenmod.com now redirecting to their new domain. The CM team has indicated that they are restructuring to prevent a repeat of today's events, and have indicated that they are now trying to concentrate on getting back to shipping quality custom ROMs for people.
All's well that ends well we suppose.
source:
CyanogenMod
via
Droid-Life