CyanogenMod 10.1 hitting final builds, release set for tonight
6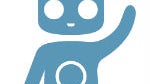 The most popular custom ROM available for Android is finally graduating its newest release from Release Candidate status to a full ready-for-prime-time version. CyanogenMod has been working on 10.1 (based on Android 4.2.2) since Android 4.2 Jelly Bean was released last July along with the Nexus 7, and the ROM has been stable enough for daily use since last year, but the team didn't feel it was ready to be a full release until now.
But, the roster of devices that are getting the full version today was fairly limited at the time of this writing. All variants of the Samsung Galaxy S III have gotten the update, along with the Nexus S, Nexus S 4G, and B&N Nook Tablet. There may be more devices added to the list before the night is out, we'd expect that the other Nexus devices should be added to the list soon enough.
In addition to the update, the team has also merged Privacy Guard into the nightly builds of CM10.1 Privacy Guard had been known as
Incognito Mode
, which basically sandboxes your personal data from apps.