Cyanogen picks up powerful allies on its march against Google
45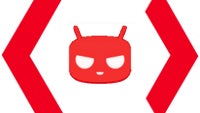 By now, Cyanogen – the company which spawned from the modding team that created the popular CyanogenMod – has made some bold statements about its plans for the future and its general outlook on the mobile industry. Back in January, CEO Kirt McMaster said that the company wants to build an Android OS, which is
devoid of anything Google-related
and is "open at every level". Later, he took a jab at Samsung, implying that the titan moves
a bit too slow to keep up
with the market and will be brought down by ambitious and more agile startups in just a few years.
So, no surprise that with the kind of optimism in the lead, Cyanogen is gearing up for growth. A report shows that the company managed to land contracts with not one but two high-profile engineers.
The first one is Stephen Lawler – formerly Amazon engineering leader, and Manager of Software Development for Bing Mobile Search Division. At Cyanogen, Mr. Lawler will be taking the seat of Senior Vice President Worldwide Engineering. The second one to join the modders' ranks was Qualcomm's VP of Engineering, Mr. Karthick Iyer. He will be Cyanogen's VP of Global Systems.
Cyanogen has a lot of
high-profile partners
behind its back and it just might turn into a force to be feared in the next few years. On the flip side, the company managed to sour up its relationship with OnePlus, and its OS is currently only shipping on the
Micromax Yu phones
that are sold in India. It may be planning its proprietary phone launch at some point, but it doesn't look like that's going to be soon.
source:
Cyanogen