Samsung also dethroned in India in Q2, local manufacturer Micromax is now king
37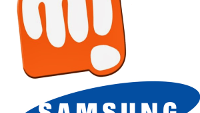 Earlier today, we passed on the news that Xiaomi, the
fifth largest smartphone producer
in the world in Q2 2014, has
taken Samsung's crown
and is now the leader on the vast Chinese smartphone market. While this is definitely bad news for Sammy, it seems that its rivals won't give it a break. Counterpoint Research reports that Samsung has lost its dominant place on the Indian mobile phone market in Q2 2014, too. The still-largest smartphone manufacturer has reluctantly given up its place to Micromax, a local manufacturer popular for its affordable and entry-level devices. This is the first time Samsung steps down from its throne in favor of its local rival.
Take into consideration that we're talking about overall handset shipments here - Samsung accounted for 14.4% of the market and Micromax snatched 16.6%. Microsoft's Nokia, which is quite popular in India, comfortably dwells on the third spot with 10.9%. In terms of smartphone sales, however, Samsung is still the largest company with 25.3% of the market, but Micromax is once again breathing down its neck with 19.1%. According to Counterpoint Research, Micromax is rapidly gaining market share in this segment as well, which leaves Sammy little space for maneuvering. The third player in terms of smartphone sales, Karbonn (once again a local), is responsible for 5.9% of the market.
In terms of feature phone shipments, Micromax shows its true strength. With 15.2%, Micromax it is the dominant company in this niche, but Nokia is pretty close with 14.7%. Samsung takes the fourth spot with 8.5%, right behind the third Carbonn, which accounts for 11.4% of all feature phone sales in India during Q2 2014.
Samsung is also experiencing declining sales and a pretty unpleasant loss of market share on global basis, raising a lot of questions about its future role on the market. Without a doubt, the company will have to act quickly and circumvent the impending nosedive. The rumored
Samsung Galaxy Alpha
and
Galaxy Note 4
have the potential to win back some of Samsung's lost assets, provided that the giant plays its cards well.