Curse of the early adopter: the original LG G Watch won't get updated to Android Wear 2.0
11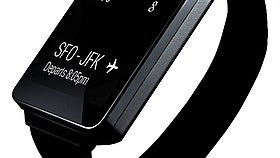 LG has announced that the original LG G Watch, which was originally launched back in July 2014, will not receive an update to Android Wear 2.0.
This past weekend, we've learned that fragmentation - one of Android's traditional weaknesses - will extend to the Android Wear platform. What some might consider as disappointing but not unexpected news for those running older Android-based smartwatches was apparently mistakenly revealed by Motorola's support team; responding to an unrelated question on Twitter, the company announced that the original Motorola Moto 360 smartwatch
will not be updated to Android Wear 2.0
.
Motorola's decision not to update the Moto 360 to Android Wear 2.0 has apparently raised the alert level among first-gen smartwatch owners, and for good reason. Unfortunately, it was recently brought to our attention that, back in late May, LG announced on Twitter that the LG Watch has been discontinued and that the wearable will not get the revamped Android Wear version.
Many first adopters of the smartwatch trend are being denied access to what's actually one of the biggest updates to Android Wear in the platform's young history. The Motorola Moto 360 and the LG G Watch are probably just two of many first-gen Android smartwatches that will not be updated to Wear 2.0.
Android Wear 2.0
is a major update that introduces support for standalone apps, third-party watch face widgets, handwriting recognition, as well as a revamped visual interface. If you want to get on the latest Android Wear version, you're going to dig into your pockets and get a new smartwatch. Now that's a problem that you don't have with analog watches!