CurrentC has user emails stolen and thousands of new one-star reviews
17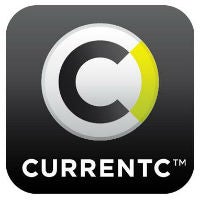 The resolve of MCX is being tested right now. The consortium of retailers is in the crosshairs because many of its members have
blocked Apple Pay and Google Wallet
in favor of its own mobile payment option, CurrentC (despite the fact that there are no banks backing CurrentC, and the app is still in invite-only beta.) The backlash has been swift, but we'll have to wait and see if it will be effective.
First, regular users have taken to the app stores to voice their displeasure over the decision of many MCX retailers to block the current mobile payment systems from Apple and Google. Since the news came out, thousands of users have gone to Google Play and iTunes to log in one-star reviews for the app. As of this writing, there were over 5,000 one-star reviews combined between the two app stores. There were 28 total reviews on iTunes and 48 total reviews on Google Play that were two-stars or higher. Of course, even some of the five-star reviews were blatantly sarcastic.
Even worse, CurrentC has been contacting users with the message that "unauthorized third parties obtained the email addresses of some of you". It is still unclear how the data was compromised, and word has it that no other information was taken aside from email addresses. But, it still doesn't look so good for the app.