Court approves a deal that gives Sprint one-third of the retail space inside 1740 Radio Shack Stores
2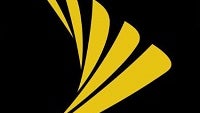 In February,
Radio Shack filed for bankruptcy
. On Tuesday, the bankruptcy court approved a plan that will turn 1740 Radio Shack locations into Radio Shack/Sprint co-branded stores. Sprint's operation will occupy one-third of each store. Delaware bankruptcy court Judge Brendan Shannon approved the sale of the stores to a hedge fund named Standard General.
Adding 1740 new locations could help Sprint since customers have been known to wait for as long as two hours to buy and activate a new phone. Sprint CEO Marcelo Claure has praised Radio Shack's locations, calling them "
incredible
." Back in February, the executive said that Sprint desperately needed to open new stores and that doing it in this manner would "
allow Sprint to grow branded distribution quickly and cost effectively
."
Radio Shack had a choice of two plans to go with. The one from Standard General was said to be worth $56 million more than a plan submitted by Salus Capital Partners, Radio Shack's largest debt holder. The judge agreed with the electronic retailer's choice. Besides allowing Sprint to have space inside these locations, the Hedge Fund's reorganization plan saves 7000 jobs and gives Radio Shack another opportunity to succeed.
In the last few years, Radio Shack turned to selling smartphones in an attempt to boost sales. Now that Sprint will be featuring its lineup of handsets in the stores, Radio Shack will most likely have to find another product to push in order to generate sales.
source:
Reuters