Could the Samsung SGH-T999L be an LTE Galaxy S III variant for T-Mobile?
8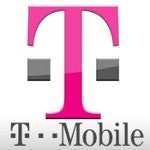 Now would be a good time to have a salt shaker nearby, although the following rumor is pretty spicy already. It turns out there's a Samsung GSM phone that goes by the model name SGH-T999L. The device, which has just been certified by the Bluetooth Special Interest Group, is presumably a version of the
Samsung Galaxy S III
tailored for sale with T-Mobile in the U.S. That is because the Galaxy S III variant currently on sale at T-Mobile is also known as the SGH-T999, sans the "L" at the end.
What could the letter signify? Well, some speculate that the "L" stands for LTE connectivity, which kind of makes sense because T-Mobile is expected to launch its LTE network at some point in 2013. The carrier has already started running tests, and
towers are being upgraded to support the new 4G standard
. This LTE-capable Samsung Galaxy S III might be a future-proof replacement for the variant that T-Mobile is now offering. In fact, it won't be that surprising if the smartphone is released prior to the LTE network's launch. The
T-Mobile Galaxy Note II
, for example,
has LTE on board
, which will be enabled when the time is right, so this upgraded Galaxy S III might very well follow suit.
But then again, keep in mind that what you just read is pure speculation. The Samsung SGH-T999L might be something completely different, so it is advisable to not get too excited about it yet. Perhaps if the device shows up at the FCC soon, we'll learn more details about it.