T-Mobile's Samsung GALAXY Note II will support LTE when the carrier is ready
20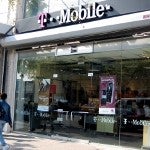 All of those T-Mobile customers thinking about purchasing the
Samsung GALAXY Note II
are probably wondering if they will have to buy a new device for LTE connectivity once the carrier starts
building its LTE network next year
. The answer seems to be a resounding "No!". There are indications that the T-Mobile version of the phablet has
everything it needs
to support an LTE network and is just a software update away from turning on this capability. In other words, the only difference between the AT&T version of the Samsung GALAXY Note II and the T-Mobile version is that by default, the latter model is not ready to pick up LTE signals.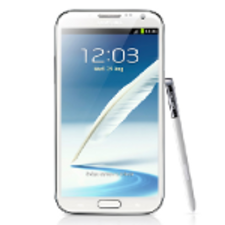 The Samsung GALAXY Note II
T-Mobile's comment on the situation is a bit dodgy. The carrier notes that the Qualcomm 9215M chipset supports both
HSPA+ and LTE
pipelines. The carrier then noted that it should have an LTE cloud covering 200 million Americans by the end of next year. The Samsung GALAXY Note II, says the statement, will
not automatically
support T-Mobile's LTE service when it is started, but T-Mobile says it will enlighten everyone on how and when the phablet will work on the carrier's LTE network once the network is up.
"The Galaxy Note II features a Qualcomm 9215M chipset which provides the hardware capability to support both HSPA+42 and LTE. T-Mobile plans to reach more than 200 million Americans with LTE by the end of 2013. The Galaxy Note II will not automatically access T-Mobile's LTE network. We will share more information on how and when the Galaxy Note II will support T-Mobile's upcoming LTE network when the network is available."-T-Mobile
So T-Mobile customers. don't let the current lack of an LTE network deter you from purchasing the phablet with the 5.5 inch screen. It certainly sounds like the device will be riding those LTE waves once T-Mobile flicks the switch on its LTE network. Of course, they do have to start building it first.
Don't forget to check out our fresh off the griddle review of the U.S. version of the Samsung GALAXY Note II by clicking
right here
.
source:
AnandTech
,
TheVerge
via
BGR