Cortana will live on all devices with Windows 9
32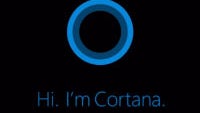 Cortana is easily the best feature of the Windows Phone 8.1 update, and it has received generally positive reviews even when compared to mobile mainstays like Google Now and Siri. The question has been when Cortana will expand beyond Windows Phone, and it looks like that will be happening with Windows 9 (aka Threshold).
According to
Neowin
, Cortana has been popping up in the early builds of Windows 9, and has recently moved beyond the engineering testing phase and into the more stable release track. This essentially means that Microsoft is officially working on getting Cortana working well and integrated into Windows 9. Right now, Cortana works like a windowed app, and it looks and functions the same as it does on Windows Phone. The deeper integration isn't there yet, but has been started.
This shouldn't be much of a surprise, because Microsoft's new CEO Satya Nadella has said that Windows will be converged into a
unified platform
with Windows 9, which means one code-base running on all devices. Cortana is a big new feature, so it makes sense that it would move beyond phones to tablets and desktops as well. This isn't just a Microsoft move though. Apple has reportedly been working to bring Siri to Macs, and Google Now made its way to Chrome on desktops a while ago.
Recommended Stories