Consumer satisfaction survey – 5 phone makers collide
6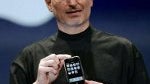 A survey by ChangeWave compared the biggest five smartphone makers in a consumer satisfaction study to measure who wins the people's award. The survey reached out to 1,200 people, who have bought a new smartphone in the last six months. And the winner is... you guessed it right, it's the iPhone.
Take into account also that the survey's timing was not so favorable to the Samsung Galaxy S phones and the RIM BlackBerry Torch, which both hit shelves just prior to the its end. But even with that in mind the results are convincing. Customers, who said they were "very satisfied" with their purchase, rated as follows:
77% - Apple iPhone
71% - Motorola
63% - HTC
45% - Samsung
44% - RIM
Motorola's strong stands show the company's successful comeback with the DROID lineup. But even if the win seems that close for Motorola, it ranked highest among other brands in consumer remorse. The survey showed that if the iPhone was available on other carriers except AT&T, one in three people would have bought the iPhone instead of any other device. Only 46 per cent of the surveyed would still stay with their current choice.
Consumer satisfaction per model showed highest content with Apple's iPhone, followed by the HTC EVO 4G and the Motorola DROID 2. And if you are still in doubt about which phone to get, this might be the best tip you will get.
source:
InvestorPlace
via
MobileBurn
Recommended Stories