Configure Android smartphones remotely using Zikk
3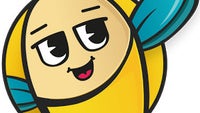 Today's smartphones are nifty little gadgets that can do all kinds of cool things – play music, take pictures, record video, run apps and what not. But for people who are new to modern tech, getting the hang of these handsets can be a bit difficult. That's why apps like Zikk exist.
Zikk is a simple, easy-to-use application
that allows one Android smartphone to configure another Android handset remotely. For the purpose, both devices have to have Zikk installed, of course. Once the connection between the two is established, the user who is providing assistance may remove or download free apps, edit contact details, create reminders and alarms, connect to Wi-Fi networks, modify display and sound settings on the remotely controlled phone, and more. According to the software's developer, the process is secure so none of the personal information of the two parties is at risk.
At this time, Zikk is still in beta so it might not work perfectly, although it should be compatible with most Android smartphones running version 2.2 or higher of the platform. Compatibility with Android tablets is coming in the near future, and we hope to see support for even more settings added soon.