Comparing the Microsoft Surface screen to the competition
18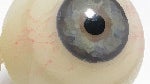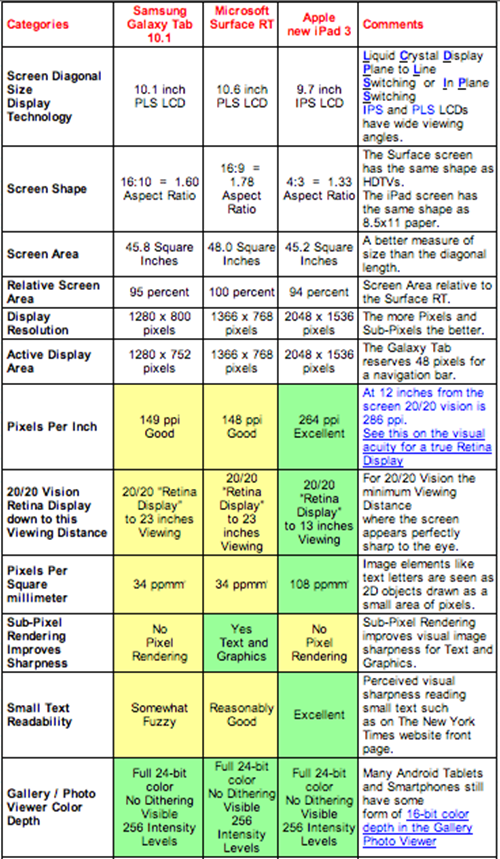 Results of DisplayMate's testing
DisplayMate recently selected the
Amazon Kindle Fire HD
as having the best screen among the low priced 7 inch crowd
. Now, DisplayMate has tested the display on three full-sized tablets, the Windows Phone 8
Microsoft Surface RT
, the Android powered
Samsung GALAXY Tab 10.1
and the
third-generation Apple iPad
. The conclusion? It is hard to say. The Microsoft Surface RT screen reflects the least, and has better factory display calibration, but the text is
not as sharp
as on the the third and fourth gen iPad models and the color gamut at 57% means that the colors are not as saturated. The sub-pixel rendering on the Microsoft tablet allowed it to beat out the Samsung GALAXY Tab 10.1 when it came to text sharpness.
The Third-generation Apple iPad crushed the other two tablets with a
264ppi pixel density
as opposed to 149ppi on the Samsung GALAXY Tab 10.1 and the 148ppi on the Microsoft Surface RT. At least we can say that the Samsung tablet is a much older model, but surely Microsoft could have stepped it up with the resolution a bit.
The bottom line from DisplayMate is that the Microsoft Surface RT screen outperformed all full-sized 10 inch Android tablets with standard resolution, and had a better screen than the
Apple iPad 2
. But the third iteration of Apple's tablet has better color saturation and accuracy than Microsoft's tablet. If having a tablet that displays sharp text is important to you, it would seem that the third-gen iPad beats out the other two. If you are going to be using the tablet outside a lot, the Microsoft Surface offers better protection from reflections. For example, the third-gen iPad reflects 33% more ambient light than the Microsoft Surface, a number that
rises to 41%
on the Samsung GALAXY Tab 10.1.
We would suggest that DisplayMate re-do the testing, replacing the older Samsung GALAXY Tab 10.1 with the new
Google Nexus 10
. This tablet has a screen that challenges the iPad with a 2560 x 1600 resolution and a 300ppi pixel density. The Samsung built 10 incher
will launch tomorrow from the Google Play Store
.
source:
GizmodoAustralia
,
MicrosoftNews
via
WMPoweruser