The display of the Apple iPad mini is tested against its main two 7 inch Android competitors
21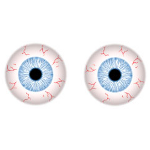 DisplayMate took an in-depth look of the display on the
Apple iPad mini
and compared it to the screens on the two tablets most mentioned as competition for Apple's byte-sized tablet, the
Amazon Kindle Fire HD
and the
Google Nexus 7
. DisplayMate's Dr. Raymond Soneira did the research and concluded that while the Apple iPad mini is "
a capable small tablet
," it did not follow Apple's tradition of loading its products up with the best display. He blamed the low-resolution the iPad mini as coming from
compromises
and
poor choices
within Apple.
"The iPad mini is certainly a very capable small Tablet, but it does not follow in Apple's tradition of providing the best display, or at least a great display – it has just a very capable display. Some of this results from constraints within the iPad product line, and some to realistic constraints on display technology and costs, but much of it is due to a number of poor choices and compromises."-Dr. Raymond Soneira, DisplayMate
A Retina display for the Apple iPad mini would have been
much too costly
given the size of the screen, but with a resolution of 1024 x 768, the
pixel
density on the Apple iPad mini is a very disappointing 163ppi. Dr. Soneira suggests that a better resolution for the iPad mini would have been 1280 x 960. With that resolution, Apple could have had an HD display, letterboxing for older apps and easier to read text. One of the problems with the Apple tablets display is that it reflects 51% more ambient light than the Google Nexus 7 and 41% more than the Amazon Kindle Fire HD.
According to DisplayMate, the screen on the Amazon Kindle Fire HD is the best of the three with a grade of "A-". The tablet was said to show "very good images" with accurate color and contrast for photos and videos. The Apple iPad Mini was second with a "B"grade while the Google Nexus 7 had a "B-". You can check the breakdown of the analysis below.
source:
DisplayMate
via
AppleInsider