Comparing BoomSound: HTC One M9 vs HTC One M8 speakers side to side
45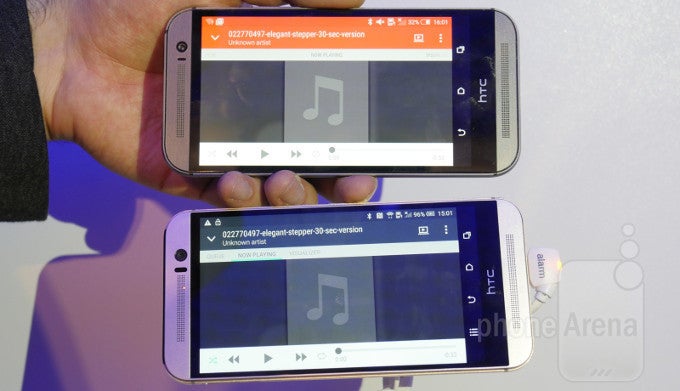 Update

: We've made a better, more in-depth comparison here
Well, folks, when HTC
unveiled
the new
One M9
, it was finally clear that the company only touched up the phone ever so slightly, bringing upgrades where they are needed, but keeping what users loved about the device intact. Some are disappointed, while others say "Don't fix what isn't broken" – whichever side you are on, you're probably interested in checking out each and every aspect of the phone, see what's changed.
So, what about HTC's famed BoomSound stereo speakers? Sure, they have the same grilles and the same bulk in the One M9 as they did in the
One (M8)
, but is there any difference in the way they sound? Well, we took our time for some hands-on with both phones, hidden in an improvised sound-isolated room, and played the same song on them with volumes cranked to 100%. Of course, we recorded it for your viewing – you can see the video just below.
Our call? We'd say they sound pretty much the same. In the clip, you may catch a slight difference in certain frequencies, but that's more a result of the speakers hitting the camera's mic at a slightly different angle. Otherwise, the detail in sound and the volume strength are pretty equal.
Would you have liked a refined version of BoomSound, or are you happy with how it sounds right now?