Companies attract mobile visitors by picking up the tab for data costs
3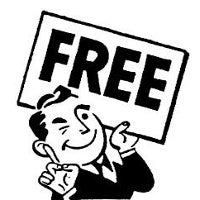 Companies like chocolate manufacturer Hershey, ticket re-seller StubHub and Hotels.com, are turning to a new model to attract mobile users to their sites. These companies are willing to pay all data costs, or offer extra data to those willing to view a movie trailer, sign up for a free trial, or visit a company website. This practice could help those deep-pocketed firms willing to pay mobile carriers, gain an advantage over the competition.
It is the possibility that the rich can get richer, that has U.S. regulators cautious about this practice. A new service starting this week, called Freeway, allows AT&T customers to visit certain mobile sites without it counting against the user's monthly data allowance. Companies that have signed up to participate include StubHub.com and Expedia.com. Freeway users can also view a movie trailer for "
Frank vs. God
" without using up any precious data.
The reason why a company like Freeway might capture a lot of attention, is that Americans are spending more on data. The average American family spent a total of $913 on cellphone service in 2013, up 50% since 2007. One in five households spent over $1400 for service last year. And according to the nation's largest carrier, the average Verizon customer is spending $161.24 a month for cellphone service. That is a 3.5% increase over last year.
It isn't just postpaid subscribers that are being bribed with free data. A new service called Kickbit, offers customers of prepaid carriers extra data if they sign up for trial offers. For example, one recent offer gave those with a prepaid account 200MB in data that can be used anytime, if they signed up with Hulu for a free 7-day trial.
Next week, visitors using AT&T's pipeline to visit the mobile app of humor site Break.com, will not have the data they use to visit the app counted against their monthly data cap. Will "no data charge" become the next "no shipping"? It all depends on whether the promotions prove to be successful in attracting visitors.
source:
WSJ