Come for the patents, go for Apple: Google again rumored to use Motorola for making its own phones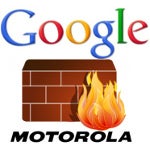 Google recently announced a
stock split
that effectively prevents its founders, along with Eric Schmidt, to be overpowered in voting by other shareholders. Analysts were speculating what was behind that move, and one of the theories was that Larry Page and Sergey Brin want more freedom to do what they plan to do with Motorola.
Android's Andy Rubin has always been vocal that Motorola should be firewalled from the rest of Google's business, or it will affect the Android universe negatively, but it is apparently getting increasingly hard not to be tempted by Motorola's hardware business for Google.
Seeing the success Apple and Samsung have integrating hardware manufacturing in their mobile strategies, while it is earning peanuts from Android, Google has reportedly decided to go their way, and build its own devices from the ground-up, helped by Motorola's engineering prowess.
The move is likely to face
fierce opposition from other top Android manufacturers
, but until Google actually comes up with its own device, all rumors are just talks and SWOT analysis strategizing, or, as cynics put it, a way to push Windows Phone 8 into the limelight as an alternative.