Google tried to pawn off the Motorola handset business to Huawei, WSJ claims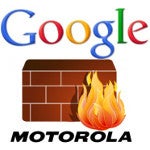 The Wall Street Journal came with a pretty long editorial today, based on its sources in and around the Google-Motorola deal. It is called "Google's $12 Billion Toy", and the authors sound a bit alarmed that their sources at Google were mostly nonchalant about the acquisition, positive that they can pull off
firewalling a corporation like Motorola
that operates in 92 countries and has over 20, 000 workers.
The author is worried that "
there appears to be no sense that a choice is even required. There's only a cocky belief that Google really can be all things at once: a hardware company with software margins, and a neutral Android arms dealer that just happens to be building its own Motorola army on the side.
"
Android's Andy Rubin is the one that advocates most for Motorola's full independence inside the Google camp, as he knows fully well what will happen if Google shows even the slightest signs of favoritism. Some Android makers are hedging their bets working on
"forked" Android devices
with their own mobile OS versions. And the bombshell from the report:
There are already reports that Google is sizing up the cable set-top box business for sale. From Asia, rumors have swirled around the handset business, suggesting that
Google has already offered it to China's Huawei
at a high price.
Google's bread and butter are search and ads, so it only makes sense for it to try and scale back on its hardware-related activities with Motorola. Mobile search has the astonishing 70% gross margins, and very lucrative operating margins, so analysts are positive that Google will try and protect its positions there at all costs, rather than provoke a cold war in the Android universe.
source:
WSJ
(subscription required)