Comcast and Charter agree to partner up on wireless; will they buy T-Mobile or Sprint?
12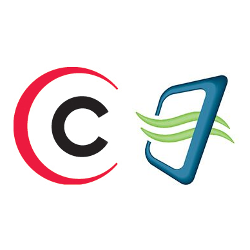 The nation's number one and number two cable television firms, Comcast and Charter respectively, announced today that they are teaming up on what is being called "wireless phone ventures." Comcast recently announced
that it will offer later this year an MVNO service to subscribers
called Xfinity Mobile. This will be a hybrid service depending on both Xfinity's large number of Wi-Fi hotspots, and Verizon's 4G LTE network. Charter will also start its own MVNO service using Big Red's network, but this won't launch until 2018.
Under the terms of their partnership, Comcast and Charter will be able to offer their own MVNOs to each of their separate subscribers. However, both will work together on certain aspects of their wireless offerings including "common operating platforms; technical standards development and harmonization; device forward and reverse logistics; and emerging wireless technology platforms."
Both firms agreed not to make any big acquisition in the wireless industry for one year without the consent of the other. Speaking of M&A, analysts are already looking at the possibility that Comcast and Charter will team up in order to purchase T-Mobile or Sprint in order to challenge Verizon and AT&T. It will also give Comcast and Charter their very own nationwide network.
"At Charter, we have a tremendous opportunity in front of us in the wireless space. Within our footprint, our network is perfectly suited to provide the data-rich wireless services that customers are increasingly demanding. By working with the team at Comcast, we can not only speed Charter's entry into the marketplace, it will also enable us to provide more competition and drive costs down for consumers at a similar national scale as current wireless operators. We look forward to working with Comcast through this innovative arrangement and bringing our focus on superior products and services, craftsmanship and quality customer care to the wireless space."-Tom Rutledge, Chairman and CEO, Charter

"We're looking forward to launching Xfinity Mobile to our customers in the coming weeks and are excited about this opportunity to work with Charter to explore ways we can make our respective wireless initiatives more efficient and cost effective. Both of our companies have regional wireless businesses using the same 4G LTE network, and by working together our goal is to create even better experiences for our customers."-Brian L. Roberts, Chairman and CEO, Comcast Corporation
Whatever happens, you can be pretty sure that the wireless industry in the U.S. will look a lot different in two to three years time.
source: Comcast