Codename: Catwalk - here's what we know about Nokia's mysterious aluminum smartphone
87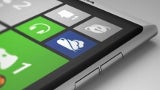 Nokia is rumored to have a number of handsets that are almost ready for introduction, but the so-called Nokia Catwalk is probably the most exciting one. Not because of specs or something like that. Nope, after all, its specs are expected to be as good as those of any decent Windows Phone device around. What makes it intriguing is how different it is from the rest of Nokia's smartphone range, as well as from the majority of the market.
Everyone knows about the excellent build quality of Nokia phones. That characteristic continued to be valid when the company started producing its current line of polycarbonate Lumias. Plastic or not, these handsets feel solid and well-built. With the Catwalk, though, it seems Nokia will be looking to produce something special. The phone, which is said to have an aluminum body, will probably have a hard time fitting in with the rest of the Lumia line. How is a grey, metallic handset supposed to coexist with those colorful and plastic phones? It wouldn't surprise us if Nokia decides to give the Catwalk a different name or at least some kind of a special model number in order to differentiate it from the rest of the phones in its portfolio. Of course, since we're yet to see the device officially, we can't be sure that its whole body will be made of metal. In reality, it could be that only its internal frame if made of metal, and most of the outer casing is still plastic. We hope that it's not the latter option, but we'll see.
But what else do we know about the Nokia Catwalk, besides the fact that it's going to be made of metal? Well, because of Windows Phone's specific 'chassis' requirements with regards to hardware, we're still unable to see any cutting edge components inside a Windows Phone device. As a matter of fact, we don't really need those components yet, because everything runs perfectly on a high-end Windows handset, but the point is that we simply shouldn't expect any wonders from the Catwalk in the specs department.
The mysterious handset is rumored to sport a 4.5" screen
, which is a great size, in our opinion. The resolution will either be
768 x 1280
, or
720 x 1280
pixels. The latter would make for a pixel density of about 326 ppi, which is not as outstanding as what you'll find on those Android monsters like the
Samsung Galaxy S4
and
HTC One
, but it's still very high. Most users will probably have a hard time noticing a difference between a 1080p screen and a 720p screen.
Moving on to the silicon part of the equation that the Nokia Catwalk is, the sources seem to agree that we're talking about a
1.5GHz Snapdragon S4 processor with two cores
(quad-core tech is yet to make its way to Microsoft's mobile platform). In addition, there's supposed to be 1GB of RAM that will make sure that everything runs smoothly and fluidly.
Now,
internal storage
space on the Catwalk is actually a delicate topic right now, because all the rumors thus far point at 16 GB, with no word about a bigger variant or a microSD card slot. We know that it's not impossible for Nokia to install a microSD slot on its Windows Phones (one is present in the newest low- and mid-range Lumias), so it wouldn't really make sense for the Catwalk to lack such a slot, especially if there isn't a variant with more storage than 16 gigs. Anyway, let's leave that topic open for now, and have our fingers crossed that Nokia will do the right thing. Not that it will be a disaster, should the Nokia Catwalk arrive with 16 GB only, but we know there will be a lot of consumers who'll be unsatisfied by that.
Since much of the Nokia Catwalk will be made of aluminum, the handset is also said to be
slimmer and lighter than a high-end Lumia
like the 920. If we trust some of the latest leaks,
the Catwalk will have a thickness of 8.4 millimeters
. In contrast, the Lumia 920 is 10.7 mm thich, which makes for quite a bulky handset. In terms of weight, the Catwalk's 132 grams will also make the Lumia 920's 185 grams feel quite hefty. Then again, that's the whole idea of making an aluminum phone. OK, that may not be all there is to it, but these are one of the main benefits.
Nokia is seriously trying to revolutionize mobile photography
with its latest innovations in the area, and while we aren't convinced that the Finns are quite there yet, we can't deny that their cameras have great potential. In that relation, the Nokia Catwalk is said to have a very similar camera to the one found on the Nokia Lumia 920, or to be more specific - a 8.7 MP shooter with PureView Phase 2 technology. That means it'll also have Optical Image Stabilization, which has proven to be priceless when recording video. We just hope that the software engineers at Nokia will take the time to improve the processing algorithms this time around, since the Lumia 920 often takes pictures with
overblown colors that just don't look right
.
So, when will we have the pleasure of holding the Nokia Catwalk in our hands? That we don't know, but we do know that it's very likely for the handset to be
introduced at Nokia's May 14 event in London
, which we'll cover live. If that really does happen, we can probably expect the Catwalk to come out in a month or so after the announcement. The good news here is that according to the sources, the Catwalk will be looking to make business in the US, where it'll be offered by T-Mobile.
Do you, guys, think that Nokia will succeed with the Catwalk? Do you consider getting one, if all of the above information turns out to be true? Sound off in the comments below!