Closing arguments in Apple-Samsung trial to take place tomorrow; jury deliberations to start Tuesday
27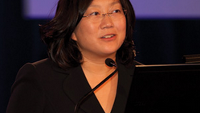 The Apple-Samsung patent trial sequel is almost over. Closing arguments will take place starting tomorrow, and then the jury will receive instructions from Judge Lucy Koh. The instructions runs a mind-numbing 53 pages (literally, reading this document will numb your mind!) and has 43 different instructions on it that will help the jury understand things like determining if either side has met their burden of proof.
Originally, the closing arguments were supposed to have been held today, but as we told you this past weekend,
a separate appeals court ruling in a case involving Apple and Motorola had implications for this trial
, and forced each side to add another hour each of testimony.
Apple recalled Carnegie Mellon professor Todd Mowry to the stand today, to say that even with a different definition of analyzer server as determined by the appeals court, Samsung still is guilty of infringing on Apple's patents. Samsung had Kevin Jeffay, professor of computer science at the University of North Carolina, testify about his definition of analyzer server. But saying that he never had a firm definition, Judge Koh struck his answer from the record. Jeffay did get to testify that Samsung did not infringe on Apple's patents.
Tomorrow, both sides will wrap things up with their closing arguments and after a longer than normal lunch break (hey, those noontime lines at Chipotle are long!) Judge Koh will read the instructions to the jury at around 1pm PDT. After that, the jury begins its deliberations. Apple is seeking $2.2 billion from Samsung, while in a cross-claim, Samsung is asking for $6 million from Apple.
You can read the entire 53 pages of jury instructions below.
source:
Scribd
via
CNET
>