Clearwire CEO Bill Morrow unexpectedly quits
6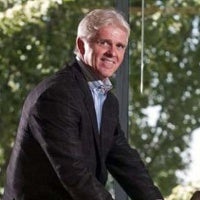 Clearwire might not have made the bestchoice in picking WiMAX as its 4G technology of choice as the worldmoves towards an LTE 4G future, but WiMAX is still at the core ofcarrier networks like Sprint's. Now, however, ratherunexpectedly, Clearwire's chief executive officer Bill Morrowresigned citing personal reasons, leaving the company in the hands ofthe chairman, John Stanton, who will temporarily take on theposition.
The chief commercial and informationofficers stepped down as well, which raises some questions aboutClearwire's future. Could this open more room for change within thecompany? An LTE future is a possibility for Sprint and we have seen other countries like Russia and oneof its largest WiMAX providers Yota deciding to switch to LTE mainlybecause of "a wider ecosystem" for the latter. For a closer lookat the differences between WiMAX and LTE check out our in-depth article here.
The future of Clearwire might beunclear, but the company also has to secure its current wellbeing byfinding billions in funding necessary for it to expand itsnetwork and swing into profit in 2012. The wireless network providersaid that the executive shake-up won't affect a dispute with 54%owner Sprint over funding. It also noted that it could sell spectrumit does not need as an option for raising capital.
source: Clearwire via Financial Times