Citigroup and BTIG see strong demand for the Apple iPhone 7 and iPhone 7 Plus
15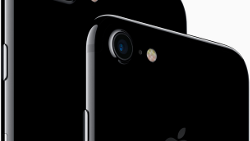 You know what is cool? Having two different forms of analysis reach the same conclusion. Take Citigroup and BTIG Research. The latter's Walter Piecyk pointed to extended shipping dates as to why he reached a conclusion that there is heavier than expected demand for the
Apple iPhone 7
and
Apple iPhone 7 Plus
. The analyst says shipping dates two weeks after launch are longer than those seen for the
Apple iPhone 6s
and
Apple 6s Plus
two weeks after those models launched last year.
As an example, Piecyk pointed to the 48 to 62 days it takes to receive a mid-range iPhone 7 Plus from Verizon. That compares to the 21 to 28 days that it took to receive an iPhone 6s Plus from Verizon last year. Models in Jet Black are taking longer to receive than Rose Gold units took to arrive last year, and Gold models the year before that.
"In fact, at Verizon it takes 48-62 days to get a mid-range iPhone 7+ compared to 21-28 days last year for an iPhone 6s+. Shipping estimates for the Jet Black model exceed those for last year's Rose Gold model as well as 2013's Gold model at this point in the sales cycle. In fact, Jet Black shipping estimates go as far out as December 15th, which might be close to a record wait time for a new iPhone, although we don't know the shipping estimates from the original iPhone launch in 2007 that also had long shipping delays. Apple made a big deal about the manufacturing process of Jet Black, which could be impacting supply."-Walter Piecyk, analyst, BTIG Research
Meanwhile, money center bank Citigroup raised its estimate on the number of iPhone 7 and iPhone 7 Plus units it expects Apple to ring up in the new quarter that starts tomorrow. Originally, the bank forecast that 73 million iPhone handsets would be sold during Apple's first fiscal quarter that ends when December does. But Citigroup analyst Jim Suva noted strong demand for both new models based on store checks conducted in the U.S., Europe, Canada and Asia by Citigroup employees.
Suva also points out that the new iPhone units benefit from the bad publicity garnered by Samsung following the defective battery issue on the
Samsung Galaxy Note 7
(and yesterday, warnings went out to those who own a top-loading Samsung washer after one exploded). Also pointing to better than expected iPhone sales is a report showing that Apple has increased orders for components and parts via its supply chain.
The October through December quarter is usually the largest in terms of iPhone sales because of the holiday shopping season. While many analysts, including KGI Securities' highly regarded Ming-Chi Kuo
originally didn't see many selling points for the new models
, the IP67 certification rating, the dual-rear camera on the back of the iPhone 7 Plus, and the Jet Black color has apparently jacked up demand for Apple's latest smartphones.
source:
FierceWireless
,
Seeking Alpha