Choose one: 3.5 mm headphone jack or in-display fingerprint scanner?
48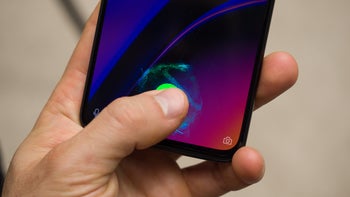 The 3.5 mm headphone jack has slowly been going extinct, at least as far as high-class smartphones are concerned. First it was
Apple
(well, it was the first notable company to do it, at least), then it was
Moto
, then
HTC
, and soon pretty much everyone followed, save for Samsung and LG.
Even the people's champion — OnePlus — chose to remove the jack from its latest "flagship killer". The
OnePlus 6T
sports an in-display fingerprint scanner, but the tech barely left any room inside the device, which is why the headphone connector had to be removed. At least, that's what
OnePlus said
.
Now, we've been hearing rumors that Samsung is finally preparing an in-screen fingerprint scanner
of its own
... and we've also been hearing that
the Galaxy S10
will not have
a headphone jack
.
So, we wondered... if the choice is between one of those two — would you rather have a front-mounted fingerprint scanner, which sits under a beautiful, bezel-less screen, or would you rather have the headphone jack and just an ordinary fingerprint scanner on the side or back of the device?