Chipworks tears down Apple iPhone 6: Apple A8 and iSight camera secrets revealed
41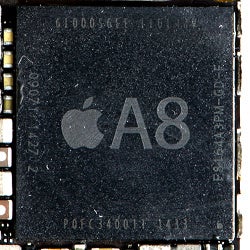 The Apple iPhone 6 has arrived, but what does it feature on the inside?
Apple has given us an official overview of the specs, but for those who want some extra details, die shots, and a really deep understanding of the chips that went in the iPhone 6, the answer arrives only now as Chipworks tears down the iPhone 6.
The teardown gives us pictures of the iPhone 6 mainboard (that most of you have already seen in leaks and in the earlier, iFixit teardown), but quickly jumps in to more detailed 'x-ray' images of the more notable single chips.
Apple A8 die pictures: 20nm, TSMC-made
Some interesting details appear when you look at the packaging: the A8 switches to a different nomenclature, from the '98' suffix for the APU (the Apple A5 was the APL0498, for instance) to an '11' suffix here (the Apple A8 is marked as APL1011).
A cross section of the A8 shows that the chip is made of 10 metals in the stack. Interestingly, the die picture suggests that Apple has made some re-arrangements to the chip with what seems like the Cyclone dual-core processor now in the bottom right corner, while the GPU cluster seems to occupy the bottom left part (that's just our guess, though).
iSight camera: a larger module, 'Focus Pixels' galore
The main iSight camera is again manufactured by Sony, and it's a stacked, Exmor RS sensor with backside illumination. The exact size of the camera module is 10.6 mm x 9.3 mm x 5.6 mm thick (vs 8.6 mm x 7.8 mm x 5.6 mm thick on the iPhone 5s), and die size stands at 4.8 mm x 6.1 mm (29.3 mm2).
You can find images of many other iPhone 6 components in the slideshow below, all courtesy of Chipworks.
ChipWorks tears down iPhone 6