Chinese company claims Apple infringed on its patent with Siri
49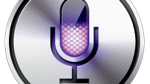 Back in July, we told you about Zhizhen Technology Co. and its popular Xiao i Robot voice activated software which is widely used in the country by smartphones and other devices. Last year,
Zhizhen filed in China to sue Apple
, claiming that the latter's Siri voice activated personal assistant infringes on its patents for voice recognition software. Both companies were summoned to Shanghai Court on Wednesday for a pre-trial hearing.
Zhizhen Technology's
Xiao i Robot
was patentedback in 2004, three full years before Siri Inc. was started. Apple purchased Siri Inc. in 2010 and added the voice activated personal assistant to the
Apple iPhone 4S
. The Chinese firm's voice recognition system is said to work in the same manner as Siri and can be used by both iOS and Android devices. This is a bad time for Apple to be a defendant in a Chinese courtroom.
Apple has been getting poor publicity in the country lately
, with some Chinese consumers saying that Apple is discriminating against them with shorter warranty periods, and by selling them refurbished devices in place of new ones. Last year,
Apple had to pay Chinese company Proview for the use of the iPad name in the country
. Apple had thought that it had purchased the rights to the name in mainland China but discovered that the Proview division that the deal was made with only had the rights to the name in Taiwan.
Feeling confident about its case, Zhizhen says that once the court rules that Apple has infringed on its patent, it was ask the Cupertino based tech giant to "
stop manufacturing and selling products using its patent rights
." The Chinese firm added that it might seek compensation from Apple for any damages done to its financials by Siri. Apple has asked for the case to be dropped, a request that was denied. A trial is set to begin this July.
source:
HurriyetDailyNews
via
TechCrunch