China might have just declared cold war on Apple: here is why
60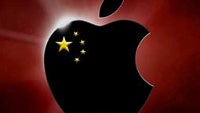 "China is currently our second largest market. I believe it will become our first."
This is what Apple chief executive Tim Cook said in January, but he probably wouldn't have said it now as what seems like an organized attack on Apple from China and its state-run media has begun. China Central Television (CCTV) ran a massive anti-Apple piece in its annual "3.15" investigative program saying Apple is discriminating against its Chinese users with shorter warranty periods, refurbished instead of new products and after-sale bonds.
The program has nationwide outreach and comments started pouring out on the Internet. Weibo, the massively popular Twitter alternative in China, saw 50 000 mentions of Apple within an hour after the program ended.
It all got interesting when popular Taiwanese actor Peter Ho with thousands of followers posted:
"#315isLive# Actually, Apple has so many tricks in its after-sales services. As an Apple fan, I'm hurt. Have you done right by your founder Jobs? Have you done right by the young people who sold their kidneys? It's really true that big stores bully customers. Post around 8:20."

The
"post around 8:20"
was a mess-up. This was clearly orchestrated by someone and China's web users suspected CCTV. A couple of hours later the posting was deleted with Ho unconvincingly claiming his Weibo account was hacked. Hours later thousands of postings on Weibo that followed with the
#PostAround8:20
hashtag disappeared, censored.
Interestingly, more evidence surfaced that Weibo and CCTV often work together asking public figures with a lot of post certain things.
All of that makes it look like a very organized attack on Apple.
It's not the first foreign company to suffer from an aggressively protectionist Chinese Government. While this first attack didn't go particularly well, evidence has shown that earlier brands features on "3.15" were Volkswagen, McDonald's and Carrefour, all suffering losses after that. Whatever the reason, it seems that China is on the offensive against Apple.
source:
Forbes