Chinese Government loans ZTE $20 billion for "overseas projects"
13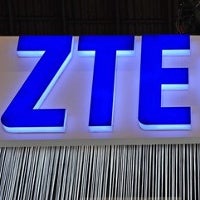 Chinese ZTE has risen to the top five of the world's biggest smartphone makers, but its ambitions don't end there. The company has just gotten a gigantic boost in the form of a $20 billion loan from Government controlled China Development Bank.
$20 billion! This is as much as Sprint recently agreed to get from SoftBank in exchange for 70% of its worth, and more than Nokia and RIM's market valuation combined!
It is hard to understand what ZTE will use the money for, but one thing that's clear is that those $20 billion will spread over five years. Here is the company's murky official statement:
"The principal terms of the agreement include the provision by CDB of a $20 billion facility for cooperation, comprising financing facilities for the company's overseas projects and credit facilities for the company. The agreement forms the framework of business cooperation for an effective period of five years," ZTE said.
Our guess is ZTE will invest more in manufacturing for both its mobile and networking divisions, but we are yet to hear a more detailed breakdown.
source:
Reuters