China gives the nod for Microsoft-Nokia merger
9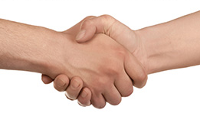 Nokia is one step closer to divesting itself of its Devices and Services unit to Microsoft. China's Ministry of Commerce has granted it approval for the merger which we have been following
since its announcement last September
.
With that hurdle overcome, China joins the US Department of Justice, the European Commission, and several other governments in approving the transaction. The only notable hold out at the moment is India, which is embroiled with the Finnish company over
taxes and a seized factory
in Chennai.
China's approval of the merger is certainly a welcome development for Nokia and Microsoft, however, as
there were concerns raised by the Chinese government
, as well as several Chinese manufacturers, about what might happen to fees for patents that Nokia will retain ownership of after the deal with Microsoft closes.
Samsung and Google
also shared similar concerns in China. Such issues dragged out the Ministry's approval of the deal over a period of months.
Nokia continues to state that it expects the transaction with Microsoft to close sometime this month.
source:
Nokia
Nokia Corporation
Stock exchange release
April 8, 2014 at 9.58 (CET +1)

Espoo, Finland - Nokia announced that the planned transaction whereby Nokia plans to sell substantially all of its Devices & Services business to Microsoft has today received regulatory approval from the Ministry of Commerce of the People's Republic of China.

As previously communicated, the closing of the transaction, which was announced on September 3, 2013, is subject to regulatory approvals and other customary closing conditions. Nokia and Microsoft have now received regulatory approvals from the People's Republic of China, the European Commission, the U.S. Department of Justice and numerous other jurisdictions. Nokia and Microsoft continue to expect the transaction to close during April 2014, as communicated in our press release from March 24, 2014.

The regulatory approval process has involved a thorough review of Nokia's patent licensing practices by several competition authorities around the world. During that process, no authority has challenged Nokia's compliance with its FRAND undertakings related to standard-essential patents (licensing on fair, reasonable and non-discriminatory terms) or requested that Nokia make changes to its licensing program or royalty terms.
- See more at: http://press.nokia.com/2014/04/08/planned-sale-of-substantially-all-of-nokias-devices-services-business-to-microsoft-has-received-regulatory-approval-from-china/#sthash.HQ76AcBj.dpuf