Nokia to appear in India's top court on Monday to demand the return of its factory
13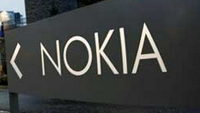 You might recall that back in December, we told you about
the tax dispute that Nokia was having with the Indian tax authorities
relating to a manufacturing plant in the country. The factory is supposed to be turned over to Microsoft as part of the latter's
$7 billion acquisition of Nokia's Devices and Services business
.
After being seized by Indian authorities,
the plant was expected to be returned to Nokia
after the Finnish based handset manufacturer paid 22.50 billion rupees ($367.17 million USD) into an escrow account as requested by the Delhi High Court. But the court had added new conditions for the return of the factory, leading to Nokia's decision to escalate the legal fight.
Now the dispute moves to India's top court after Nokia appealed the High Court's ruling to the Indian Supreme Court. Since the factory is supposed to be turned over to Microsoft, the failure of the Delhi High Court to release the facility in return for the escrow payment as originally agreed to, could delay the closing of the deal although Nokia said last month that
the dispute will not push back the date that the deal is finalized
.
The court's website shows that Nokia is expected to plead its case on Monday. As per the usual workings of the court, we do not expect to hear a verdict on the same day that the case is heard. The original tax bill was for the amount of 20.8 billion rupees ($335 million USD), an amount that has ballooned up to $3.4 billion after penalties and interest.
source:
Reuters