Check out this iOS 10 concept video which focuses on changes to the command center
39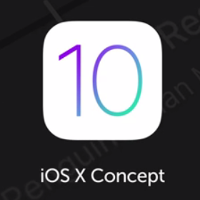 Sam Beckett is a visual designer and animator. He has created a video to show off his concept of an advanced command center for iOS 10. With Beckett's concept, toggle controls on the command center can be moved around by using a long press. An edit button is available so that users can replace one toggle button with a new button.
With 3D Touch integration, users can lightly tap on a command center toggle to see a list of options that they can choose from. And there also will be the opportunity to select from a Dark Mode option. We should see iOS 10 introduced during WWDC 2016. While Apple has yet to announce a date of the developer conference, speculation has it taking place between June 13th and June 17th. The release of iOS 10 won't take place until next fall.
The next iOS update will bring Apple's mobile OS to iOS 9.3.
The new features should include Night Shift
. This automatically removes certain shades of blue from the screen of your iOS device once the sun goes down. Research shows that viewing blue before bedtime could make it harder to fall asleep. With iOS 9.3, using 3D Touch on the icon of stock apps will give you quick action choices. And the Notes application in iOS 9.3 will allow you to secure the messages you send to yourself, by using Touch ID or a passcode.
Want to see what the command center could look like on iOS 10 if Sam Beckett has his way? Then all you need to do is click on the video below.
source:
SamBeckett
via
MacRumors