Charge on: best battery cases for the HTC One review
28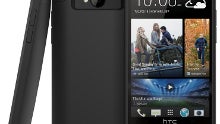 The
HTC One
is undoubtedly one of the prettiest Android handsets around, with its streamlined aluminum unibody design. Those chassis are pretty but not very practical when it comes to a battery swap, as they sport sealed compartments, and you are stuck with whatever capacity the maker was able to fit in.
If your phone sports a replaceable unit you can carry a spare with you when needed, but if not then the battery cases are for you, and we are rounding up some for the sealed HTC One. The handset
sports excellent good battery endurance
, especially during web browsing, but if you are going to be away from the plug for longer than a day and change of moderate to heavy usage, accessory makers are slowly starting to come up with battery cases, so you might want to grab one of the picks below, as most offer both protection and increased time between charges at the same time.