Certain U.K. Starbucks will charge up your phone wirelessly while you consume your coffee
10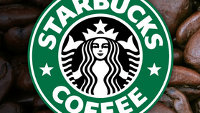 Recently, we told you that
selected McDonald's restaurants in the U.K. will be offering Qi wireless charging
to customers. Now, it would appear that
ten Starbucks locations in London will be offering Powermat wireless charging to coffee sipping consumers in the city. By the end of the month, the service will be available at Starbucks stores in Princes Street, Kingsway, Wardour Street, Pentonville Road, Harewood Place, Berkeley Street, Great Portland Street, Moorgate, Fleet Street and Euston Tower. More locations will be added with time.
Starbucks will at first lend out the rings necessary to use the Powermat system. Eventually, they will be offered for sale by the coffee retailer. The rings plug into a micro-USB port, a Lightning port, or a 30-pin port for older iPhone models, and are then aligned with the circle on the Powermat.
An accompanying Powermat app will help you find a Starbucks that uses the technology and will also alert you when your phone is fully charged. The same app will warn you when your battery is low, telling you that a trip to Starbucks should be on your itinerary.
source:
Pocketlint