Cellphone users calling 911 from inside, will soon be more precisely located
4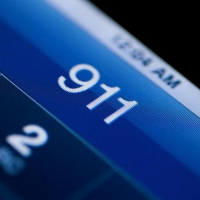 Soon, help might be coming your way faster when you dial 911 from your cellphone. All the parties involved, from the major U.S. carriers to the public safety organizations and emergency responders, plan on making improvements to the current technology. Right now, when a landline is used to dial 911, dispatchers receive the exact location where the call was made from. Cellphone calls to 911 from inside
are less likely to show a precise address, thanks to weaker signals
that cannot easily penetrate some walls. Important information, like a room number or a specific floor that an emergency call came from, usually will not show up.
Earlier this year, the FCC said that more than 10,000 lives could be saved annually if 911 calls made inside by cellphones, could be located within 164 feet horizontally and 9.8 feet vertically. One way to improve accuracy is to use certain devices connected via Wi-Fi or Bluetooth, as a beacon. With the addresses of these devices kept in a database, a Wi-Fi router could be used to find the exact room where a nearby cellphone was used to make a 911 call. All four major carriers are working on a plan that would allow handsets to automatically turn on Wi-Fi or Bluetooth connectivity in situations where an emergency call is made and a cellular signal cannot be found.
Verizon, T-Mobile, Sprint and AT&T have all entered into a deal with public safety groups that will allow emergency responders to receive precise location data from 40% of 911 calls made from cellphones within two years, and 80% within six years. As more and more people use cellphones, responders are desperate to find out exactly where 911 calls are coming from in schools, malls and hotels.
source:
Reuters