Celebrities admit Apple never singled them out with red carpet treatment
24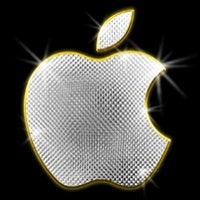 Sometimes it's hard to believe that
celebrities
are just like us - usually most of them have what we don't. But when it comes to Apple, there was never a difference. NBA superstar commenter Shaquille O'Neal found out about it first hand. O'Neal begged Steve Jobs to give him the first iPhone, but was only met with compassionate denial.
"The great Steve Jobs, rest in peace, when the iPhone was first coming out, I used to call him every other day. 'Can I please get one first? Can I please get one first?' He never gave me one. He said, 'Shaq, I can't, I can't, I can't.' He was a great guy," Shaq was quoted as saying.
Another NBA star, Phoenix Suns' three-point bomber Channing Frye, whose cousin works in Apple marketing exclaimed:
"It's just wild how they are so tight-lipped about everything. That makes everyone want it so much more--and the NBA is sponsored by Apple, basically. I've yet to see a player use a PC on the road."
It's not just basketball superstars either - celebrity publicist Bradley Frank also never got the early access to gadgets he was asking for:
"And when the iPhone 4 came out, I can't tell you how many clients were like, 'We need that early.' And Apple's like, 'No.'"
And it's interesting to look at the importance of Apple's secrecy and what connection it has to the company's success. If we had to describe Cupertino, secretive would probably be the second adjective we'd use after successful. So
here's a challenge for you
: how would you describe Apple and its culture in just a couple of words? Let us know in the comments below.