Catch more critters during the holidays with new Pokemon Go event
8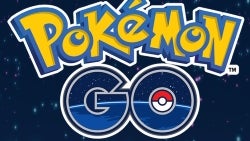 As promised, Niantic will be holding a holiday Pokemon GO event. From December 25 through January 3, 2017, PokéStops will award one single-use Incubator each day after your first Photo Disc spin. This will increase your chances of finding eggs that hatch Togepi, Pichu, and other recently found Pokémon that were originally discovered in the Johto region. During this period, you will also find special Pikachu wearing festive hats.
In addition, from the afternoon of December 30, 2016, through the afternoon of January 8, 2017 (PST), players will be more likely to encounter the first partner Pokémon and their Evolutions, originally discovered in the Kanto region. This will give everyone a greater chance of catching the following Pokémon: Bulbasaur, Ivysaur, Venusaur, Charmander, Charmeleon, Charizard, Squirtle, Wartortle, and Blastoise. To aid you further along, Lure Modules will be lasting for 60 minutes, rather than 30 minutes.
Are you going to be chasing after Pokemon in the coming weeks?
ALSO READ
Recommended Stories