Can you really charge an iPhone faster with a more powerful charger? We investigate
32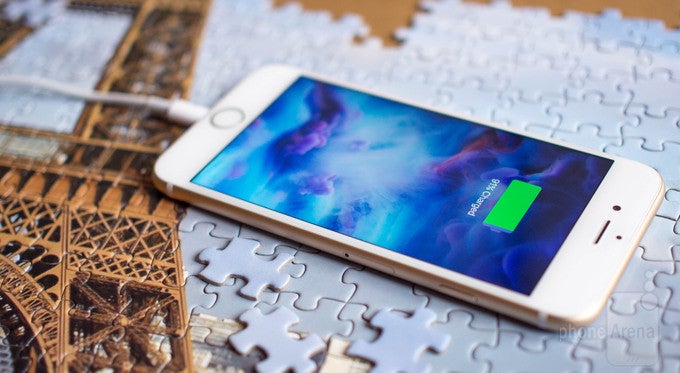 We are all a spoiled bunch, aren't we? Just think about it – we cook our food without having to chop wood and light fire, we can fly to another continent in a matter of hours, we can access the collective knowledge of the world from a tiny computer that fits in a pocket. Yet no matter where you turn, there always seems to be someone complaining about how much their smartphone sucks; about how waiting a couple of hours for it to recharge is just way too much. The iPhone 6s, for instance, takes two and a half hours to recharge from zero to full. That's bearable, if you ask us, since most people recharge their phones overnight anyway. To others, this might seem like eternity.
Speaking of the iPhone and charging, it has been known for a while that the more recent iPhone models can charge faster than usual under certain conditions. All it takes is a charger more powerful than the one included with the phone in the box. But how much of an impact would that make? That's the question we wanted to answer, so we recharged an iPhone 6s from various power sources and measured how long the process took.
Lab coats – on! Let's get testing
For the purpose of our testing, we drained our iPhone 6s' battery until the phone turned itself off. Then we plugged it to one of several chargers. As alternatives to Apple's stock charger, we used an iPad charger, a MacBook Air's USB port, a Samsung power bank, and a very powerful third-party charger by Anker. For the record, we only did a single recharge test per day to avoid straining the iPhone's battery. Here's a breakdown of the figures we got at the end:
Charger
Maximum rated output
(current and power)
Recharge time
Stock iPhone 6s charger
1 amp
5 watts
150 minutes
Anker 40W 5-port
desktop USB charger
2.1 amps
10.5 watts (per port)
136 minutes
Stock iPad Air 2 charger
2 amps
10 watts
135 minutes
MacBook Air
(2013 model)
1.1 amp
5.5 watts
147 minutes
Samsung 10,000mAh
power bank
2.1 amps
10.5 watts
155 minutes
source: PhoneArena.com
Тhe good news is that using a beefier charger really does make a difference, as our test results show. But the not-so-good good news is that the iPhone 6s charged only 15 minutes faster than usual, and that in the best-case scenario. That's a boost of only 10% – underwhelming given the power output of some of the alternative chargers used.
So what's going on here?
Powerful chargers may charge the iPhone 6s only slightly faster
Common sense suggests that an iPhone 6s would charge twice as fast when plugged to, let's say, an iPad's charger. The tablet's power brick is twice as powerful compared to the iPhone's stock charger, after all. But what's going on behind the curtains is a bit more complicated than this. You see, a smartphone is designed to draw only as much power as it can handle safely. That goes for the iPhone 6s as well. In other words, it doesn't matter if your charger is rated at a million watts when the phone being charged can receive only 5W or so.
Then there's the rate at which a smartphone, the iPhone 6s included, draws power from the source. It varies. In general, an empty or near-empty smartphone battery can be safely charged at high power. Once it reaches a certain charge level – around 80%, in Apple's case – the charging rate is slowed down to prolong the battery cell's life.

In conclusion, it is perfectly fine to charge an iPhone 6s from a charger other than the one it came with. This can be an iPad charger, another smartphone's charger, a third-party charger, a laptop or a computer – it doesn't really matter. (Although using no-name counterfeit chargers is definitely not a good idea.) As long as the charger can provide power from a USB port, it should work. Just don't expect to see your iPhone charge dramatically faster, no matter how powerful of a charger you're using.
Related articles you might like: