Can you guess what's the current user base of Facebook Messenger?
7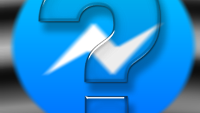 Earlier this year, Facebook undertook a rather unpopular course of action and
decided to force its mobile users to download its Messenger app
and strip the main Facebook app from its chat functionality. Hence, the largest social network received a lot of flak for this decision, but of course, those who wanted to continue using the app had to give in and download Messenger on their devices.
It seems, however, that this forceful and unpopular solution has given fruit and Messenger has seen its user-base grow more than twice-fold ever since this very April. From roughly 200 million enthusiasts that have enjoyed the chat heads-enabled app, Messenger now has well over 500 million users on a global basis. Of course, this gain has also lead to an
improvement of the app's market share
.
Several days ago, Facebook's founder and CEO, Mark Zuckerberg, addressed the undertaken changes and explained why Messenger got forced on users – the reason for this was to improve the user experience by providing mobile Facebook users with a dedicated messaging app, which solely focuses on this rather important functionality.
Are you surprised by the amount of users that Messenger has amassed over the past few months?
source:
BBC