Facebook Messenger facing an uphill climb against other mobile chat apps in many markets
12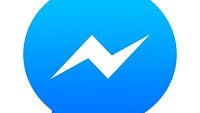 Across many developing markets, where messaging applications are a booming business, Facebook and its Messenger is seeing a decline in usage.
Africa as a whole holds massive potential in growth markets, as well as a fair amount of organic development in communications technology. WhatsApp is popular as one might expect, and that is a feather in Facebook's cap, but other platforms are seeing wild growth as well, at Facebook Messenger's expense.
South Africa based 2go Mobile Messenger for Android smartphones and feature phones has seen explosive growth across South Africa, Kenya, and Nigeria, surpassing 20 million users in less than two years, and that was before the company had an Android compatible application.
"We did see a decrease in daily users, particularly among younger teens," according to Facebook CFO David Ebersman. His comments were based on usage patterns from the middle quarters of 2013. Based on surveys across 30 countries, Facebook activity fell 76% from the first quarter of 2013 to the third quarter.
The standard model would indicate that this is because younger users are always looking for something new, so they are inattentive to stick with any one platform. However, messenger platforms like 2go are also popular because of the feature phone availability which ensures competent performance on slower bandwidth 2G networks. In Nigeria for example, out of a population of 170 million, 105 million have a mobile phone, and only 25% of those have a smartphone.
Facebook sees a correlation of growing data penetration with use of its social network and messenger platform. Nicola D'Elia, Facebook's growth manager for Africa is focused on mobile, "Growth will come where we are able to deliver the highest data penetration and in sub-Saharan Africa it is definitely through Mobile."
source:
Tarifica