Can you guess what smartphone "donated" its display to the Oculus Rift DK2 virtual reality headgear?
8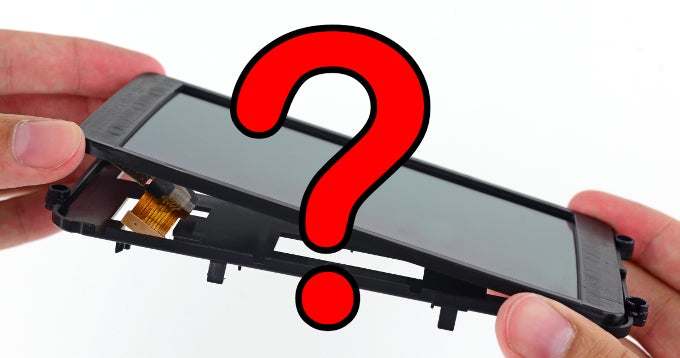 Ever since the Oculus Rift virtual-reality headset arrived, it's been among the hottest topics in the world of gaming. It's a headworn display, which employs a number of sensors and creates the illusion that the wearer is "inside" the game world. Although the display is not the most sophisticated hardware part, it's pretty important in its own, too. The second generation of the curious headwear - Oculus Rift DK 2 (DK stands for Developer Kit) – is already here, but can you guess what smartphone's display got used in the developer kit.
iFixit's teardown of the Oculus Rift DK2 reveals that the display of choice in the Oculus Rift DK2 is from... drum roll, please... a
Samsung Galaxy Note 3
! Yes, that's right, it's all there, along with Samsung's logo and even the touchscreen controller module. The 5.7-inch 1080p Super AMOLED is what makes the difference between the real and the virtual world in the latest Oculus rendition.
The team behind Oculus has probably decided to do so because using the Samsung-made component will be times cheaper than producing one on its own. It even tweaked it a little – it is said that the Oculus Rift DK2 is toting a low-persistence OLED screen is a 75Hz, which is a tad higher than the
Galaxy Note 3
's stock refresh rate of 60Hz. Additionally, the true blacks, which are among the highlights of AMOLED displays, will be probably regarded highly by those gamers, who wish to immerse into the virtual reality that Oculus provides them with.
As you probably know, the successor of the Galaxy Note 3, the
Samsung Galaxy Note 4
, is bound to arrive this September. Feel free to check out our
rumor round-up
for the upcoming device.
source:
iFixit
via
The Verge