Can the DROID MAXX, Ultra and Mini breath life back into the DROID series?
21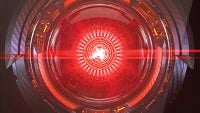 So, the new DROID squad is here, and it consists of three exciting handsets - the
DROID MAXX, Ultra and Mini
. Spread across three market segments, the new smartphones are a sound move aiming to reestablish Motorola and the DROID brand on the busy Android scene once again.
But can they pull it off? Samsung is the undisputed king of this lucrative market, while HTC is the only other company that still manages to turn a profit (albeit it being miniscule). Well, things sure look pretty dire for all other manufacturers trying to make money by selling Android phones, including the now Google-owned Motorola Mobility.
Our question for you today is if the new Kevlar-powered models actually have what it takes to disturb the status quo. Armed with almost-cutting-edge 5" 720p displays, pseudo-octa-core chipsets and and a near-stock Android build, could the Motorola DROID MAXX, Ultra and Mini bring Motorola back on its feet and ressurect the once mighty DROID brand, considering the heated competition and the general lack of space in the Android market?
Cast your enthusiastic votes in the poll below and be sure to let us know what you think in the comments, guys!